XXIX World Championship of Spear Fishing
Spearfishing
18.02.2014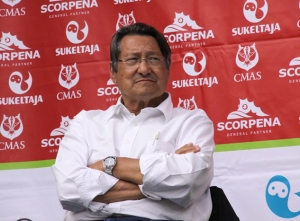 Dear Friends,

As President of the CMAS Spear Fishing Commission, I would like to confirm that the XXIX World Championship of Spear Fishing it will be held in Peru.
The date programmed it will be from 28th October, through 02nd November 2014.
The central place will the City of Lima (Hotel Atton San Isidro).
And the Competition zones would be in areas of Pucusana and Sta Maria, about 40Km south of Lima.
Soon the invitation letter will be displayed to all, as well the CMAS inscription, available through the website.
www.cmasoffice.org as usual.
Antonio Cruz
President of the Spear Fishing Commission
Share this with your friends
More news