Spearfishing Comission Meeting - Palma de Mallorca
Spearfishing
01.02.2019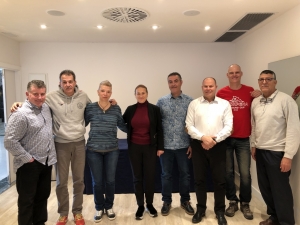 CMAS Spearfishing Comission had meeting at Palma de Mallorca on Sunday, 27th January 2019.
In the work of the Comission participated also CMAS president Anna Arzhanova and BOD member in charge for spearfishing Andres Sureda Milan.
One of main points on meeting was how to change bad image that spearfishing has in public, completely unjustified.
We should show how spearfishing athletes are not just fishing whatever they want, they are very selective and above all they cleaning plastic, old nets and garbage from bottom. After the competitions all the catch is donated to people that can't afford to buy fish, like homes for older, or abbandoned children...
Two members of Danish federation were invited to present all details about Euroafrican champioship that will be held in Denmark in september, together for men and women.
As Croatia was only candidate for World Cup for Clubs 2020., after checking particular rules, prices, zones, safety mesures, boats...members approved candidacy.
For World Championship 2020 came two candidacy from Italy and Tunis.
Memebers also discuss about technical delegates, boat rental prices that is very importan for future organizators of competitions, helping new countries in spearfishing sport to established rules and national competitions, possibility of organizeing African championship in 2021.
Next meeting is planned for december 2019.
Share this with your friends
More news