Underwater Cultural Heritage Discovery Course
Science
15.09.2015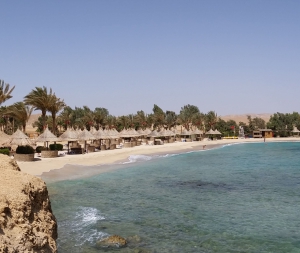 Wrecks and underwater monuments are among the world 's most fascinating diving destinations and are an important part of our World Heritage. Often there are scuba divers who are the first who finds or come into contact with the for centuries untouch ed monuments. Often they do not know that they are located an archaeological site.
For this reason the World Underwater Federation CMAS together with underwater archaeologists from the UN ESCO Commission for the Protection of the Underwater Cultural Heritage has developed the spec ial course "Underwater Cultural Heritage Discovery Course" to inform and sensitize sport divers.
For the first time a multiplier course for this special course takes place in El Quseir, Egypt from 1.-8. November 2015, in collaboration with Extra Divers Quseir and the family-friendly Moevenpick Re sort El Quseir. The course will be carried out in German and aims to train interested CMAS scuba dive rs to safely experience the archaeological underwater world.Upon successful completion of the course, participants are qualified to conduct their own courses and pass their knowledge to recre ational divers.
But this course is also open to everyone who is interested to learn about the under water cultural heritage during an "educational leave" in a pleasant atmosphere and without the str ess of the everyday life. More information at gerd.knepel@cmas.org

Share this with your friends
More news