SAVE THE DATE - September 15th 2018 - International Coastal Cleanup Day
Science
13.08.2018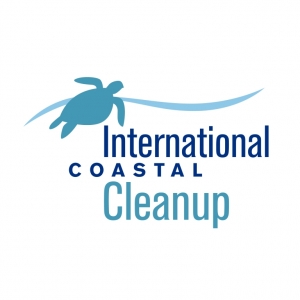 The International Coastal Cleanup (ICC) began more than 30 years ago, when Ocean Conservancy rallied communities together with the common goal of collecting and documenting the trash littering our coastlines.
Thanks to volunteers around the world, the International Coastal Cleanup has become a beacon of hope, leading and inspiring action in support of our ocean. Over the years, this movement has created a family that spans oceans and country borders. Traditionally, the ICC takes place on the third Saturday in September each year, but you can host or take part in a cleanup anytime in the weeks around that date to count towards the global effort of the annual Cleanup.
CMAS with the "Blue Helmets of the Sea" is the ideal partner of the International Coastal Cleanup, organized by Ocean Conservancy, and divers from all over the world are invited to join in efforts to Fight for Trash Free Seas. For over three decades, more than 12 million volunteers have collected over 228 million pounds of trash.
Now we need your help to share local cleanup locations with other divers! Use the form to add your cleanup location and contact information to the interactive map and encourge your community to join in local efforts.
Download the Clean Swell app to document the trash you collect around the clock, or start your own Cleanup at a beach near you. After you submit your data on Clean Swell, encourage participants to share it on Facebook or Twitter. Don´t forget to include CMAS and the "Blue Helmets of the Sea" on your location settings (called, Group Name on the app) so we can track our collective impact globally!
If you have any questions about the International Coastal Cleanup, data collection, or Clean Swell app, please contact Robyn Albritton at ralbritton@oceanconservancy.org. 
We hope to see you at the next International Coastal Cleanup – underwater!
Share this with your friends
More news