New CMAS Booklets for Children and Young at Heart
Science
22.06.2017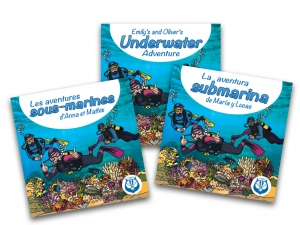 The new CMAS booklets for children and young at heart allows you to explore environmental issues, engage in problem solving, and take action to improve the environment. As a result, you can develop a deeper understanding of environmental issues and have the skills to make informed and responsible decisions.

The booklets are available in English, French and Spanish and support the Education for Sustainable Development.


If you are interested to use the booklet in your own CMAS federation and language, feel free to contact the President of the Scientific Committee.

Enjoy it!


Share this with your friends
More news