CMAS & International Coral Reef Symposium 2020
Science
22.01.2020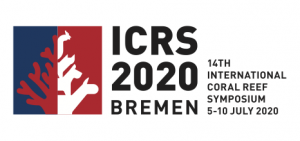 The International Coral Reef Symposium (ICRS) is by far the most significant international conference that deals with the coral reef ecosystems. Since 1967, people from the fields of science, coastal management, environment protection, and politics meet every four years and present their current research findings. The 14th ICRS is being held from July 5-10, 2020, in Bremen – and for the first time in Europe. More than 2500 participants are expected.
The ICRS 2020 program will include a series of specialised workshops covering a wide range of topics and disciplines. ICRS 2020 delegates may express their interest in participating in one or more of these workshops during the registration process starting on 15 January 2020. Prof. Ralph O. Schill, President of the CMAS Scientific Committee and Prof. Franz Brümmer from the CMAS Scientific Diving Center at the University of Stuttgart, Germany, offer the workshop "Greening coral reef tourism - How to achieve environmental sustainability?" This session will focus on methods, strategies, initiatives and challenges for sustainable coral reef tourisms as well as present ideas and solutions from scuba diving industry, scientists and decision-makers.
"Colorful diversity, white death – what can colors tell us about coral reefs?" is the motto of the photography competition being held in the frame of the next International Coral Reef Symposium, which will be held in Bremen for the first time in July 2020. Entries will be accepted until February 29, 2020.
Not only research findings can portray a picture of the current situation, but also impressive photographs. Anyone who is interested can take part. The best works will be part of an exhibition in the Haus der Wissenschaft (House of Science) in Bremen between June 26, and August 27, 2020. The winners will not only feature in the exhibition but will have the chance to win great prizes. There are several categories/themes for which photographs can be submitted in the competition:
"Beauty: Colorful Diversity – The World of Colors", "Threats: World without Colors" and "Science".
More information at:
www.icrs2020.de/program/photographic-competition
www.icrs2020.de/program/workshop-program

Picture: ©ICRS 2020
Share this with your friends
More news