Conference on Cultural Heritage and New Technologies
November 8-10. 2017. Vienna, Austria
Science
10.03.2017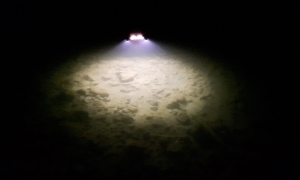 3D DOCUMENTATION IN UNDERWATER ARCHAEOLOGY
Photogrammetry, Georeferencing, Monitoring, and Surveying
Archaeological underwater excavations are destructive and unrepeatable processes. The workflow of underwater site documentation is still complex and expensive. Diving operations, especially when photogrammetry is applied, need to be planned carefully. Sufficient, near-constant light conditions across several viewpoints and angles are required during image capture. Scientific drivers need special training and their diving times are strictly limited. Underwater georeferencing is another crucial challenge, because no GPS signal is directly available.
Beside the documentation of registered archaeological sites, the exploration of potential sites is a topic that attracts more and more attention. Unmanned Underwater Vehicles (UUVs,) can be used in both cases, careful and systematic excavation under water is still a domain of manual human labor.
Focussing on key aspects of managing underwater surveys, this session invites papers dealing with topics such as:
complete workflows and case-studies

decision/planning support processes for excavation campaigns

camera and lighting solutions for underwater archaeology

monitoring: continuous excavation and site recording for conservation and long-term studies

and data management solutions for recorded data and long-term accessibility of 3D data
Contributions and perspectives are welcome, and may include the topics listed above or further improve established practise and processes.
More information at www.chnt.at/3d-documentation-in-underwater-archaeology
Pictures by Archaeonautic Projekt www.archaeocopter.de , Mondsee , Austria
Share this with your friends
More news