Webinar series on anti-doping activities, organised by ITA
Underwater Sport
03.11.2022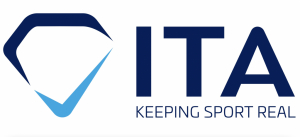 CMAS strongly focuses on "Clean Sport" and No Doping in education based on WADA's rules and obligations with the material support of ITA (International Testing Agency). 
We are pleased to share more information about the upcoming IF Webinar Series organised by ITA (International Testing Agency), starting on 10 November. 
During these Webinars, the languages available are English, with Arabic, Chinese, French, Russian and Spanish simultaneous translations.
Also, all the auditors who attend all five sessions will receive a certificate.
Each webinar registration link also contains a description. 
Participants must sign up for EACH session using the links below, as they are stand-alone webinars. 
Available webinars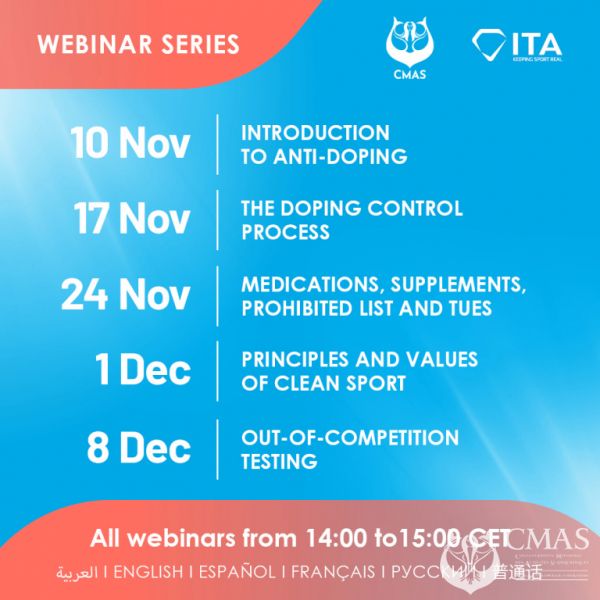 Share this with your friends
More news