The International World Games Association Bans Russian and Belarusian Athletes and Officials from The World Games 2022 Competition
Finswimming
04.03.2022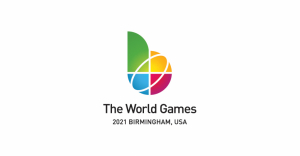 IWGA PRESS RELEASE
Lausanne, Switzerland – The International World Games Association (IWGA) and the Executive Board of The World Games 2022 Birmingham Organizing Committee have both met and agreed, in the light of current circumstances, to ban Russian and Belarusian athletes and officials from participating in The World Games 2022 in Birmingham from 7-17 July. The IWGA also pledged to do everything in its power to help Ukrainian athletes to participate in the Games. The IWGA Executive Committee members are appalled by the war in Ukraine and its impact on innocent athletes who have been training for The World Games for a long time. They agreed to keep the rapidly changing situation under close review.
This decision is in keeping with the International Olympic Committee's Executive Board recent recommendation.
The IWGA Executive Committee will meet this Friday, 4th March 2022, and will review the many practical implications of this decision.
Share this with your friends
More news