Shark Researcher Dr. Erich Ritter Deceased
confederation
03.09.2020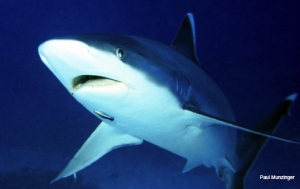 Sadly, we have to acknowledge that Dr. Erich Ritter died very unexpectedly in his adopted country Florida. In the night of August 29, 2020 and at the age of 62, he fell asleep and never woke up again.
Erich Ritter was one of the most profound experts in the biology and ecology of sharks. With Erich we are losing the most important shark behavioural scientist. The more we know and understand about sharks, their biology and ecology, the better we can protect them. Almost every day Erich Ritter worked interactively with sharks in the water. Through this he has acquired an excellent knowledge and a very large wealth of experience, which he also passed on in courses e.g. for divers. With all his passion and untiringly he worked for shark protection. His life was his sharks until the last day.
We will miss his inspiring lectures and discussions about shark behaviour and his commitment to the protection of sharks and the constant scientific exchange with him. The loving person Erich Ritter will be missed even more as a friend. Erich Ritter is Swiss, studied in Zurich at the ETH Zoology and Palaeontology at the University of Zurich. He received his PhD in Miami for his work on the behavioural ecology of fish.
Erich Ritter is the author of numerous publications in magazines and of books such as on shark body language and diving accidents. In the Bahamas Erich Ritter operated a scientific station (Shark Education and Research Center) and in Florida his Shark School.
In silent mourning and remembrance.
Share this with your friends
More news