Santa Marta 2023: Dive into Excitement at the Fifth South American Beach Games with New Underwater Activities
Finswimming
08.06.2023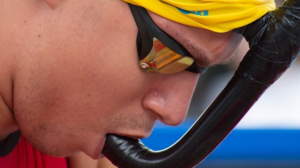 The fifth South American Beach Games, to be held July 14-21 in Santa Marta, Colombia, will be the first edition with the inclusion of underwater activities in the sports program.
The World Underwater Federation, Zona America, has announced that open water Finswimming will be part of the competitions in the program of the edition of Santa Marta 2023.
The 1,000 and 3,000-meter events, with Bi-Fins, 1,000 meters surface monofin and mixed multiple relays 4 × 150 meters and 4 × 1,000 meters, are the competitions in which the athletes who participate in the Finswimming discipline will perform.
The open water competition of the V South American Games of Santa Marta Beach 2023 will take place at the nautical pier of the multi-sport park of the beach "El Rodadero" from July 15 to 17.
It should be remembered that Santa Marta, the capital of La Magdalena, already has experience in developing multi-sport games since 2017. It hosted the Bolivarian Games and, in 2022, the Central American Sea and Beach Games and the Caribbean.
https://olimpicocol.co/web/mas-noticias/santa-marta-2023-incluira-a-las-actividades-subacuaticas-dentro-de-su-programa-deportivo/
Share this with your friends
More news