CMAS ORDINARY GA 2020 - Videoconference
confederation
02.10.2020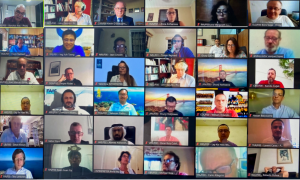 Dear Friends of the CMAS,
Unfortunately, COVID-19 continues to dominate world news. To protect our health we had to devise a new way of holding our GA and zoom came to our rescue. Thank you to all who attended the 2020 CMAS GA, but we should not forget our human values, esteem, help, and human relationship and we will experience all of these again during our next GA.

The reports and minutes of the meeting will be issued shortly. Thank you for all the very positive feedback on the meeting.

Very best regards,
CMAS BoD
Share this with your friends
More news