The Uruguayan Federation of Underwater Activities organised the 1st Day of Underwater Shooting
Target Shooting
Underwater Sport
04.05.2022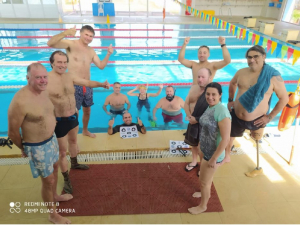 The Uruguayan Federation of Underwater Activities, the president Jeannette FERRARO, organised the 1st Day of Underwater Shooting that will be held Saturday, April 30, at the facilities of CEDEMPA the municipal swimming pool of the city of Pan de Azúcar, department of Maldonado (Uruguay).
The FUAS was imposed as one of its main objectives to promote underwater activities throughout the country to encourage the practice of different disciplines and modalities. The activity was attended by 11 swimmers (9 men and 2 women); among them, a disabled) who participated without problems on par with the rest of the competitors.
The competition took place in the facilities of the municipal swimming pool of the city of Pan de Azúcar, located in the department of Maldonado. It is a beautiful location that allowed the organisers to have the minimum requirements for the practice of underwater shooting according to the regulations of the CMAS.
11 Participants – 9 men (1 amputee) and 2 women

Prizes: Medals for the top three positions and certificates of participation for all competitors.

Duration: 9:00 a.m. to 12:00 p.m.
The day consisted of an introduction to Underwater Shooting between 9:00 and 12:00 AM. The participants could perform the competition by dividing that time into 1 hour and 1/2 of practice and another hour and a half of competition.
Share this with your friends
More news