15th CMAS World Championships of Underwater Photography in Zeeland, the Netherlands
Visual
25.09.2013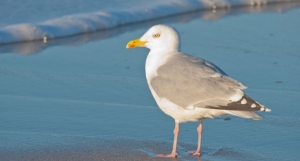 When in 1998 the 7th World Championships of Photo should take place in Norway, many participants from the southern states had major concerns because of the water quality. Diving and photographing with cold and with poor visibility seemed to make success impossible, and also to complicate the representation of the CMAS because of lack of participants.
Strong skepticism is also brought to the 15th World Championships in Holland, although the possibilities are perfect there in every way and guarantee a competition of the superlatives. Juergen Warnecke was on site and was informed by the friends of the NOB about the organization and the dive sites.

15th CMAS World Championships of Photography in Zeeland / the Netherlands from May 21st until May 25th, 2015
During the World Championships in Cuba all participants were informed about the next CMAS World Championships of Underwater Photography in the Netherlands and educated in words and pictures about the contrast of the organisms from the North Atlantic to the tropical Caribbean Sea. Everyone was aware that here the CMAS was trying to offer more tension by variety because the contrast can not be beaten well.
What are the differences from the previous competitions, which each participant must implement in his ideas and the planning?
•    Now, for the first time it will not be dived from a boat. Diving from land in closed dive sites with perfect access points will convince the participants.
•    Diving in dive sites with diving guarantee (Oosterschelde) either after tidal division with fresh water from the North Sea, which means good visibility. Or diving in the largest and clearest saltwater lake in Europe (Grevelingenmeer), which means calm water even in rough seas.
•    The dive sites are so numerous (more than 80) that an on-site training is indeed possible and highly recommended, but hardly a preparation for special dive sites. Thus every participant has fair conditions.
•    The water temperatures are still rather low in May. As minimum equipment is to be advised a medium dry diving suit, a dry diving suit would be even better. These requirements are particularly considered in the Specific Rules.
•    The water conditions challenge the photographer to implement special technical conditions. The colour of the water is greenish or brownish and richly interspersed with plankton. The creatures are often shy and respond to flash or sudden water movements.

Typical for the season are the european seabasses and dragonets, which now ascend from deeper waters into the shallow water. Lumpsuckers and black gobies spawn their eggs.
Particularly numerous and not very shy at that time are the cuttle fishs, which are preparing their mating and are to be observed in pairs for each dive.
Everyone who wants to prepare himself by now, can get information by www.netherlands2015.com.
Contacts are also to be received by the Nederlandse Onderwatersport Bond – NOB –: www.onderwatersport.org

Juergen Warnecke               
Share this with your friends
More news