We are sorry to announce the unexpected loss of Andrea Zuccari in the Red Sea.
confederation
01.09.2023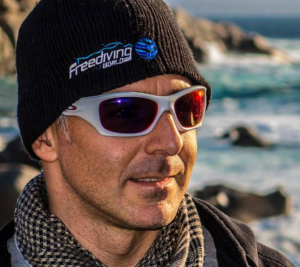 Andrea was undoubtedly a remarkable individual who left a lasting impact on those fortunate enough to know and work with him and generally in freediving.
His actions as an instructor and collaborator with CMAS for the new education system focused on equalization showcased his dedication to advancing knowledge in freediving.
Andrea's contribution extended beyond education, as he played a pivotal role in organizing the upcoming Championship with EDLF in Egypt.
Andrea's efforts reflected not only his professionalism but also his passion for fostering camaraderie and healthy competition within the diving community.
While Andrea may no longer be with us, his legacy will undoubtedly live on through the skills he imparted, the projects he championed, and the memories he created.
Our thoughts go out to Andrea's family, friends, and colleagues during this difficult time.
Share this with your friends
More news